Seattle Document Scanning Services
At Seattle Scanning and Imaging, we understand that every client is unique. As we approach your project, we individually craft our Seattle document scanning services to match your specific imaging needs.
We understand that managing large volumes of paper documents can be overwhelming, time-consuming, and often leads to cluttered and disorganized workspaces. There is a large range of scanning service options to help our customers streamline their document management process.
Scanning services include everything from paper scanning to microfiche or microfilm conversion to large-format scanning. With our network of providers, we'll be able to find the best solution for you.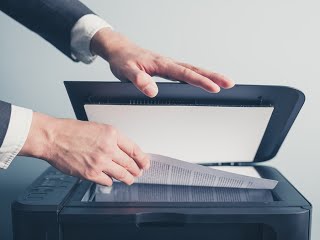 Seattle Document Scanning
Paper comes in thousands of varieties and we have experience in all types. We can scan documents from credit card receipts to full-size architectural drawings.
Micrographics Migration to Digital Formats
When you are converting microfilm to a new digital format, you need expert care and handling. Our experienced staff has handled hundreds of millions of microfilm images. When necessary, our processing laboratory personnel will evaluate microfilm flaws and recommend procedures to enhance the film before scanning.
Microfiche Scanning: Microfiche formats are notoriously difficult to work with. We use a pre-scanned image to evaluate the precise location of images prior to microfiche scanning. These documents are scanned concurrently to minimize client turnaround time.
Microfilm Scanning: Our high speed film scanning equipment converts both 16mm and 35mm film. We can handle a wide spectrum of film reduction ratios. Our scanners are equipped with sophisticated image enhancement software that produces the highest possible quality electronic images.
Engineering Drawing Scanning in Seattle
Our scanning and Seattle conversion services for drawings include blueprints, mylars, and drawings spanning "A" to "J" sizes. Although most clients request TIFF or Adobe PDF images, output is available in a variety of formats, including DWG, CALS and JEDMICS.

Get Free Quotes on Document Scanning Services In Seattle and Surrounding Areas
Whether you are looking to digitize a small collection of personal documents or large volumes of business paperwork, document scanning services in Portland can provide an effective solution to your needs.
To learn more about the services offered by Seattle Scanning and Imaging, just give us a call at (206) 905-8727 or request a FREE quote today.