Seattle Scanning and Imaging
Located in the Portland area, Seattle Scanning and Imaging can help with your next document scanning or records storage project. With a comprehensive list of services available, you are sure to find the right fit. Let us help find the right solution for your project and needs today!
Document Scanning & Storage Services Throughout the Seattle Area
Easy access to all your documents and significant savings in time and money. Seattle companies who convert their documents to a digital format are better able to find the right information at the right time increasing employee's ability to work faster, be more productive, and make better decisions.

At Seattle Scanning and Imaging, we understand that every business has unique needs when it comes to document management. That's why we offer a wide range of services, including document scanning, indexing, and storage, to help you manage your records efficiently and effectively.

Whether you're a small business owner or part of a large corporation, we're committed to providing personalized solutions that meet your specific needs. Take the first step towards efficient document management with our professional scanning and storage services in Seattle. Contact us at (206) 905-8727 or fill out our convienient online form.

Seattle Document Scanning Services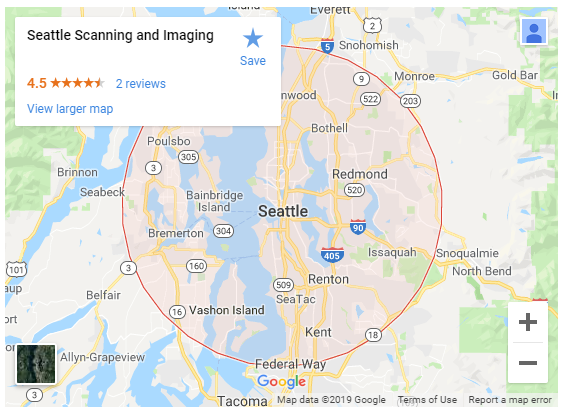 Get Free Quotes On Document Scanning Services